Hot Topics
Don't miss out on MDAC's Annual Fall Conference - "All One Body: Creating Optimal Health Outcomes - A Symposium for Medical and Dental Health Providers," to be held at the Morgan Hill Event Center in Hermon, Maine, on Friday, October 18th from 8:00 am to 3:30 pm. For more information on the conference and/or to register, go to http://mcdph.org/regdetail.asp?L=360.
~~~~~~~~~~
This years Oral Health Hero Event was well attended as Coalition members and legislators celebrated the accomplishments of the Dental Home Initiative ( Dr John Willis, State Leader with Bonnie Vaughan IDPH & Project Coordinator, Bev Litchfield RDH, Donald Cassidy DMD, Head Start was represented by Janice Hatch, MaineCare by Luc Nya.). Kathryn Young LD and the Lincoln County CarePartners, Mary Repole RDH, and Senate President Justin Alfond.
2013 Oral Health Hero Pictures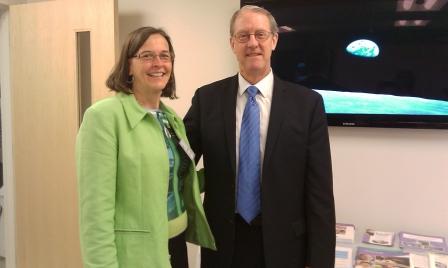 Bev Litchfield and Dr John Willis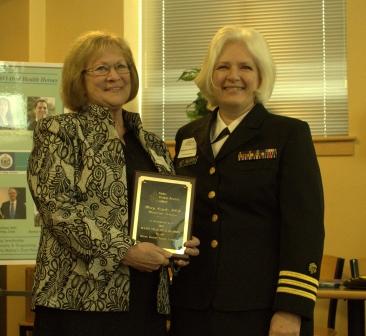 Mary Repole RDH and Commander Cathy Hollister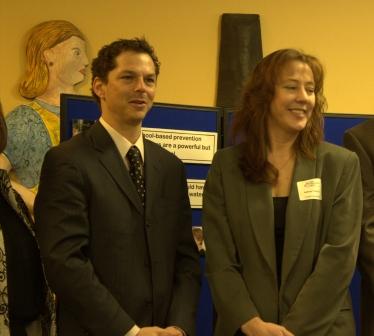 Senate President Justin Alfond and Kathryn Young LD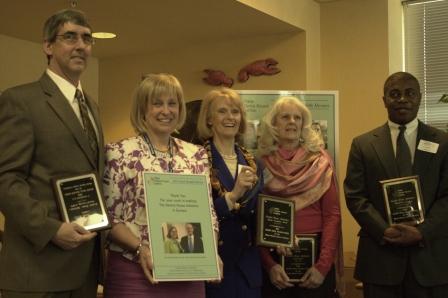 Dr Donald Cassidy, Dr Sheila Pinette, Bonnie Vaughan IPDH, Janice Hatch , Luc Nya
~~~~~~~~~~
Maine Received an "A " from the Pew Center on the States for it use of dental sealants. It was one of only 2 states to receive the maximum number of points. The Report Card is here , the full report is here, and a nice "infographic" illustrating the importance of sealants is here.
~~~~~~~~~~
The Maine Oral Health Coalition is the recipient of a $15,000 operating support grant from the Northeast Delta Dental Foundation. Thank you Northeast Delta Dental!
~~~~~~~~~~
The Partnership for Healthy Mouths Healthy Lives has launched a national public campaign with the Ad Council. Brush kids teeth for 2 minutes, 2 times a day! Go to http://2min2x.org/ check out the many great resources and pass them on! You can start with this "Ants in Their Pants" 30 second video.
Here is the 30 second Ants in Their pants spot